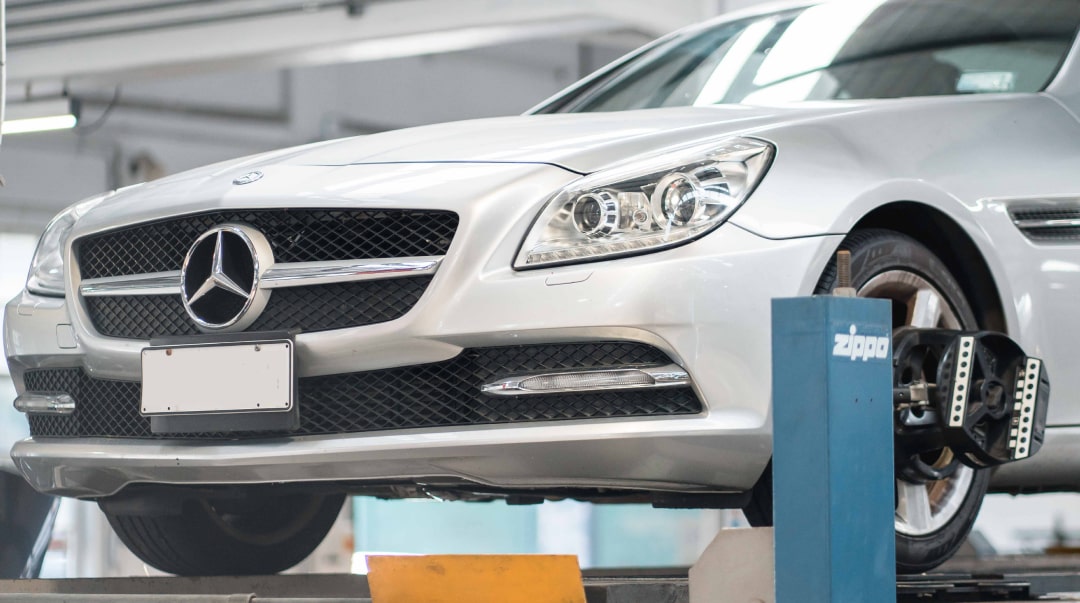 Getting Your Mercedes-Benz Serviced – Why Do I Need an Annual Service?
Getting your Mercedes-Benz serviced annually should be right up there as far as maintenance goes. In general, a good rule of thumb for servicing intervals is every 10,000 -15,000 kms, or annually, whichever comes first. There are numerous reasons for regular annual servicing.
The number one reason would have to be.......so you don't end up stranded, waiting for a tow truck with a broken-down vehicle. Noooooo!!
Annual Servicing reduces the cost of overall maintenance. No one wants a hefty bill for something that is avoidable via regular servicing. It's a short-term cost that could save literally thousands. The life span of your vehicle could be greatly reduced without annual servicing.
Mechanical Warranties are purchased to avoid cost and if you have a mechanical warranty, servicing is a requirement every 10,000-15,000kms, or annually, whichever comes first. No service = no mechanical warranty. Ouch!
The list of reasons goes on, however these are good ones in our opinion:

"Why, it hasn't done 10,000kms!"
We hear you, you're saying, "But it hasn't done 10,000kms so I can wait?"
Autohaus Auckland recommends following the above guidelines for a number of reasons. One is Engine Oil degrades…even more so if you're not using your car! It's to do with moisture and oxygen degrading the oil. But that's another whole topic to talk about.
Basically an annual service will reduce sludge deposits. Sludge deposits reduce efficiency and block everything up, increasing the risk of engine failure. Servicing saves you in the long run. It's a little like avoiding fatty food to avoid health-related body problems!
15,000km Annual Service Checklist
At Autohaus Auckland, we spend 1.5 - 2.5 hours completing a comprehensive service. No corners are cut, as this is the time to make sure your vehicle is maintained to save hefty bills in the future.
It's also an extra safety check over and above your WOF. Some WOFs are every three years now, so it's imperative to have your vehicle serviced in between for safety.
What gets looked at?
Pre-Service Test Drive to check for any driving faults, noises, safety issues etc
Carry out full Diagnostic Scan
Check Air Filter and Replace if required
Check and correct washer fluid, steering fluid
Check coolant and brake fluid quality and levels correcting if required
Remove under-body trays
Hoist vehicle. Drain and replace Oil and Oil Filter
Check the underbody suspension and steering of the vehicle for leaks, play, rust and general condition
Check exhaust system
Check for any fluid leaks (oil, brake fluid, fuel etc)
Check Wheels/Tyre condition.
Remove wheels and measure brake pads and discs
Drain and replace brake fluid - carry out brake bleed
Refit underbody trays
Check tyre pressure and correct
Check park brake operation
Check the windscreen washer system and replace wipers if required
Check all exterior bulbs are functioning including headlamps
Check interior operation of safety belts, windows, heater and air conditioning
Check and polish headlamps if required
Check the health of the battery and alternator
Check the condition of the spare tyre
Check boot operation
Reset service indicator and complete service book/stickers
Check WOF due date
Final road test of the vehicle.