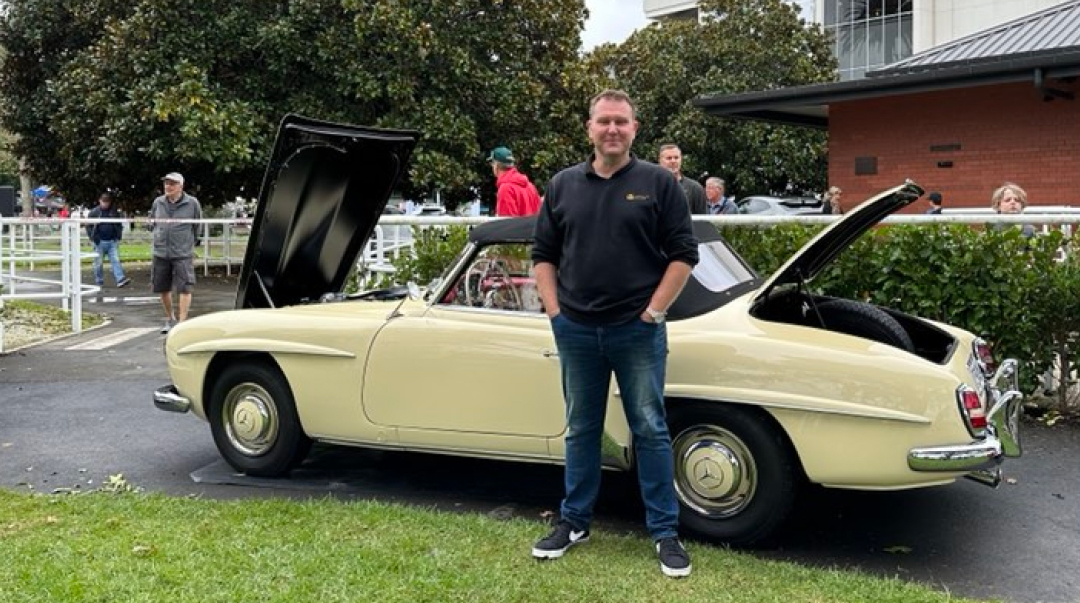 This high-level project covered a full 'nut and bolt' restoration. The vehicle was stripped down to the bare body shell and restored over a timeline of five years. With a pandemic to navigate through this slowed the process considerably.
The end goal of the project was to refurbish the vehicle and enter it in the Ellerslie Car Show 'Concours d'Elegance,' held at Ellerslie Racecourse in April 2023.
The Process
The vehicle's owner first engaged with our team to discuss the project in 2016 and the vehicle was imported to New Zealand from Tahiti in 2017.
On arrival at our workshop, the vehicle was disassembled and assessed by our team. Once we understood the level of restoration required, it was then stripped and sent for sandblasting.
The 190SL was in poorer condition than anticipated, with 60 years' worth of rust holes and bad repairs discovered upon stripping. We ordered replacement panels and over the next two years, the vehicle was repaired and welded back together by our network of talented craftsmen, including panel beater Steve Roberts. Steve's knowledge and experience is second to none. Originally from the UK, he worked at Aston Martin and understands the care and precision needed to repair older classic vehicles.
The Result
Few vehicles exclude the charm of the Mercedez Benz Roadster and we were delighted to restore this to its former glory for our client. Everything is new and improved, from the paint job to the upholstery!
The vehicle was entered in the Ellerslie Car Show 'Concours d'Elegance' in April this year and won 3rd place in the Masters' Class Competition. You can view the full event results here.
Autohaus has five of these high-level restoration projects underway. For more information on our refurbishing process, please get in touch.